Start Something Priceless: Uncovering Majestic Sites with Photographer Jongbeom Lee
Deep in the eastern Sierra Nevadas lies the subalpine, spring-fed June Lake. Circled by pine forest silhouetted against the snaggletoothed peaks of the great mountain range, the small lake is a hidden sanctuary of tranquility that reveals its beauty only to those who can find their way there.
South Korean photographer Jongbeom Lee visited June Lake last year as part of a California road trip with friends, during which he also stopped at Yosemite National Park, Big Sur, Los Angeles and Joshua Tree, shooting photos and eating amazing food (like an immersive dinner and tour at Charcoal Venice, a Priceless experience accessible to all Mastercard  cardholders). One photo Lee captured at June Lake is representative of his romantic, serene style: it shows two friends before a campfire on the beach at night, stars scattered across the sky in front of them.
Lee's photos are a window into a soul that has been shaped by travel. For him, jetting from place to place (lately places like Tokyo, Saipan, Hong Kong, and Doha) is not just about the power of the majestic sights, but about sharing that feeling and connecting with others.
"I want the people I share my photos with to have an indirect experience of the setting," Lee says. "To show them how nature is so beautiful."
Lee often travels with friends and includes them in the images and videos he shares on social media. An excursion to Mongolia was one recent highlight. Lee and his travel companions frolicked in fields of wildflowers and scaled giant sand dunes. "The stars in the night sky were endless," Lee remembers fondly. "It was so marvelous, I cannot explain."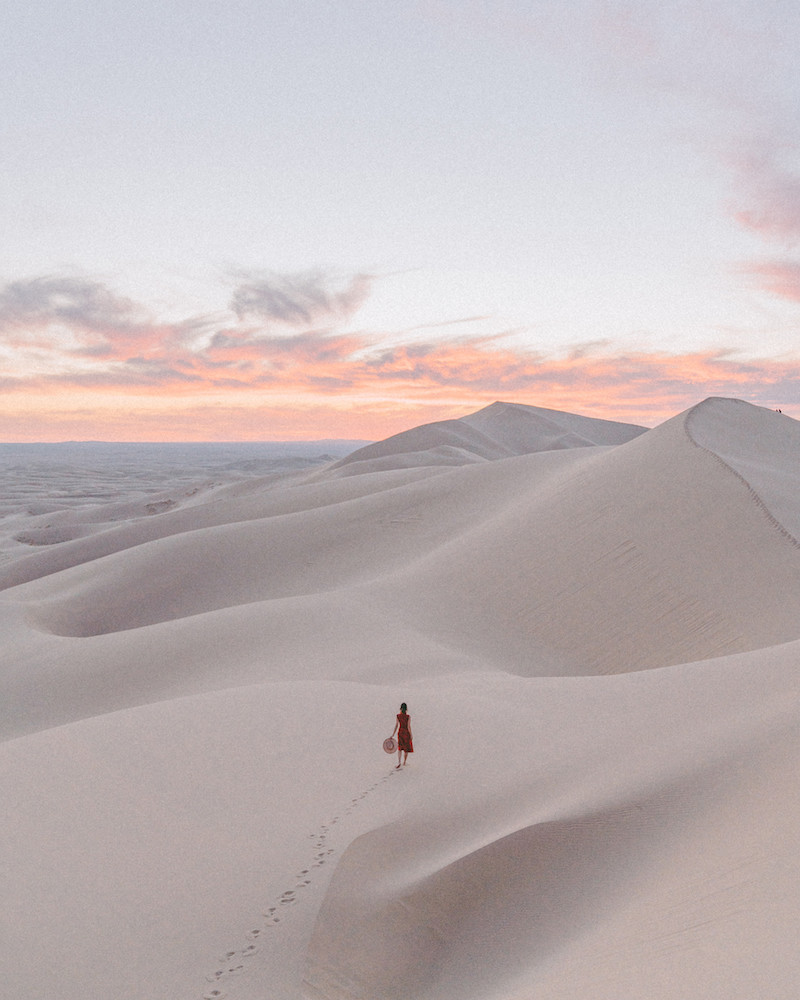 But Lee was also grateful for the opportunity to strengthen relationships and have pure experiences unfiltered by the noise of modern life. "Because of the environment in Mongolia—it's not a developed country—I had limited access to the Internet and modernized things," Lee says. "It allowed more time to have deeper conversations with friends and to more fully experience everything on the trip. It's extraordinary nature that we can experience ourselves"— a reminder of how wonderful and diverse our planet is.
Most of Lee's travel is inspired by the photographs he wants to take. He recently visited New Zealand because he was motivated by the work of other photographers who'd been to the country. His lifestyle and photographic standards necessitate assiduous planning: he browses social media for inspiration before spending countless hours researching minute details of the places he visits to plan shots he wants to take. He packs light and rarely carries cash, opting instead for his Mastercard ShinhanCard Change-Up Debit with no point-of-service fees, and up to 90 percent foreign exchange discounts on cash deposits. And when he arrives someplace new, he always sets out early in the morning to steal some solitude before crowds arrive—something he enjoys so much that he has incorporated it into his daily life back home.
When Lee is asked for travel recommendations—and it happens often—he advocates for people to visit the world's most extraordinary environments, like the icebergs off the coast of New Zealand or the desert of Death Valley ("it's like you're in the middle of Mars!" he says). As an appreciator of wildlife, an African journey or the Mastercard Priceless Experience safari in Dubai  is at the top of his personal wish list.
Suffice it to say, Lee won't stay in one place for long. But wherever he goes next, he will surely try to capture that ineffable feeling of transcendence and connection that motivates him to travel. "When I started photographing beautiful landscapes, I wanted to feel more feelings," he says. For Lee, it's not about being in a crowded, touristy place, but about placing himself in an environment where he can feel reconnected to a larger sense of possibility. "And I want to share the experience."
This blog article was originally published by our partner, Travel + Leisure.
Experiences you may enjoy